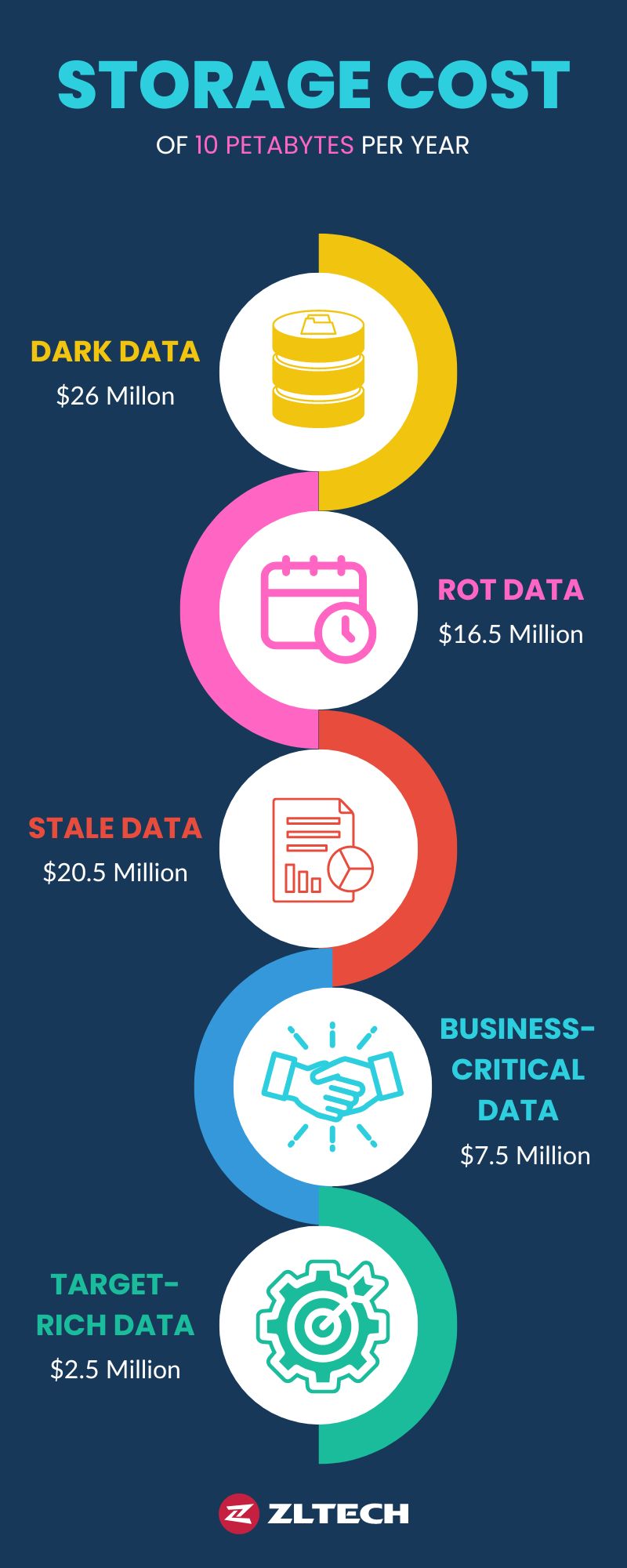 Risks and Challenges Associated with File shares and Share Point
According to a Norton survey, 49% of Americans use electronic storage methods for storing confidential data, including PII and PHI. And with the cyberattacks growing at an annual rate of 15% leaves a large amount of sensitive data susceptible to malicious attacks. Some other risks and challenges with unmanaged file shares and SharePoint are:
Security – A large number of files in a file share means a larger attack surface for cybercriminals.
Privacy – With multiple files in the file shares and SharePoint containing sensitive information, GDRP, HIPPA, and CCPA, SEC-regulated companies risk penalties for violating data privacy compliance regulations.
Slow response – The more data on a company file Share, the slower it responds.
Lower productivity – According to Gartner, professionals spend 50% of their time searching for information and, on average, take 18 minutes to locate each document.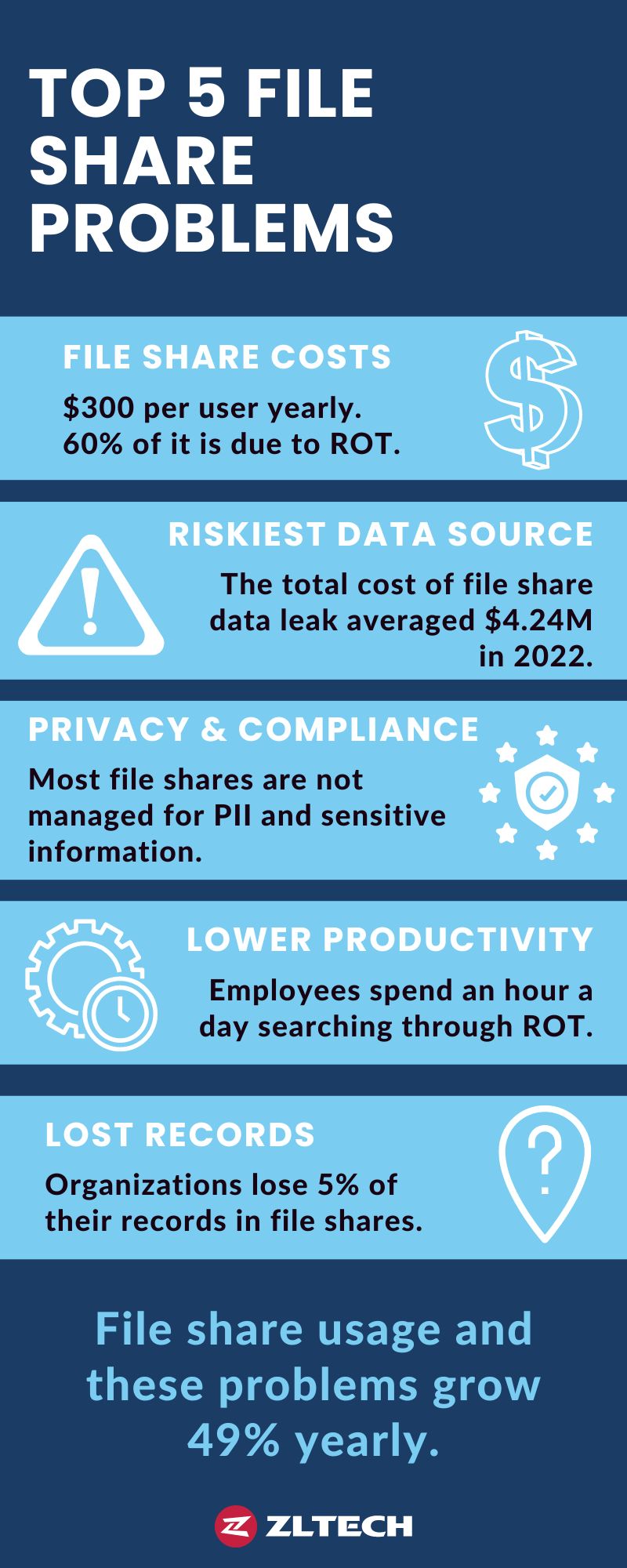 Collaborating online and file-sharing has become crucial since the pandemic. Businesses cannot function without these collaboration tools. Yet, each tool comes with its unique set of problems. A solution is desperately needed. If you want to learn how a major bank cleaned up 50,000 file shares in a year and how a major retailer got their compliance, legal and records teams on the same page to stop file growth, check out our webinar with MER Sapient here.