Introducing a better way to manage enterprise data.
ZL Tech delivers a singular platform for eDiscovery, Compliance, and Information Governance, while leveraging employee data for real-time business intelligence.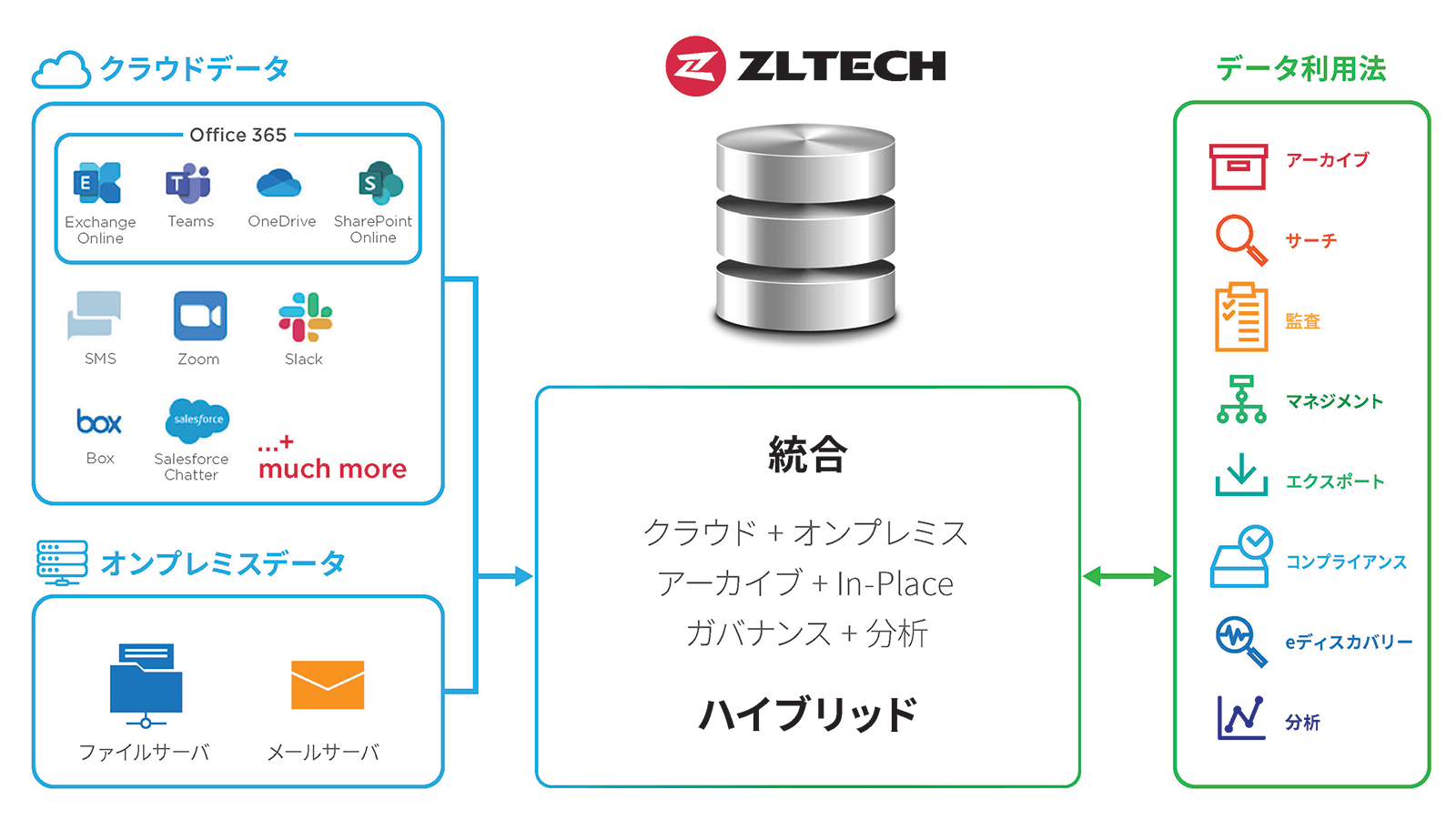 Unified control of enterprise data.
ZL Tech enables organizations to surface and harness this unstructured data like never before. By leveraging the knowledge and insight your company shares every day, ZL Tech illuminates the human side of the enterprise. By enabling oversight and governance, we protect it. This is how:
Discover
Search across the enterprise, uncover dark data, and drive actionable insight with real-time people analytics.
Manage
Classify, clean up, and manage data, with in-place (no copy) and archiving-based management.
Comply
Ensure compliance and identify sensitive data, using proactive and automated flagging and review.
Analytics reimagined.
We bring analytics to people data unlike any other platform. ZL Analytics delivers a complete picture of the enterprise by capturing key insights lying in employee-created documents and communications.
Complete
Answer key business questions by leveraging the full spectrum of enterprise data.
In-place and in time
Bring data to life at 1000x speeds, with no need to copy or move data.
Defensible
Analyze data in synergy with privacy and governance functions.