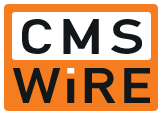 Oct 27, 2009
Back in April, ZL Technologies estimated that 90% of large enterprise archiving projects fail. This month, ZL continues to help companies overcome eDiscovery challenges by releasing its seventh major upgrade to its flagship product, ZL Unified Archive.
To read the full article, please visit CMS Wire.
To download a PDF version of this article, please click here.