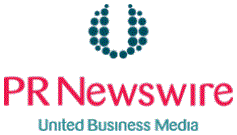 Jun 14, 2011
WAYNE, Pa., June 14, 2011 /PRNewswire/ — ZL Technologies is leveraging Enterprise Cloud Services from SunGard Availability Services to deliver a new Software-as-a-Service (SaaS) offering.  SunGard's Enterprise Cloud Services is helping ZL to broaden its customer reach without the need to build and staff new, costly IT infrastructure.
SunGard's Enterprise Cloud Services is an on-demand, enterprise-class solution which provides fully managed, virtual private data centers to support ZL's Unified Archive® production applications. SunGard's fully managed Infrastructure-as-a-Service (IaaS) offering provides multiple layers of protection, including redundant firewalls, segregated Layer 2 networking and integrated virtual private network (VPN) connectivity, which were critical requirements for ZL's environment. SunGard's managed approach offers ZL systems monitoring, patching, backup, maintenance and trouble resolution, to help reduce its provisioning burden and IT administrative demands.
To read the full article, please visit PR Newswire, Cloud Times, VMBlog.com, TMC News.
To download a PDF version of this article, please click here.