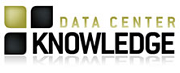 Jun 15, 2011
ZL Technologies leverages SunGard Availability Services. ZL Technologies announced they are leveraging Enterprise Cloud Services from SunGard Availability Services to deliver a new Software-as-a-Service offering. The ZL Unified Archive production applications will be supported on Sungard's fully Managed Infrastructure-as-a-Service offering and provide multiple layers of protection and network services. "SunGard is helping us break a major price barrier by moving our production solutions to a cloud-based, multi-tenant platform – allowing us to reshape the economics of enterprise records management, archiving, and e-discovery solutions," said Stephen Chan, co-founder and vice president of business development at ZL Technologies. ZL can now offer a customer an application environment for testing without committing to a new supporting IT infrastructure as well as ramp up processing and storage quickly to handle a data surge.
To read the full article, please visit Data Center Knowledge.
To download a PDF version of this article, please click here.