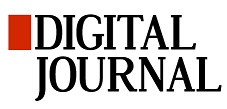 Jun 29, 2015
MILPITAS, CA–(Marketwired – Jun 29, 2015) – ZL Technologies, Inc. (ZL), the leader in unified enterprise information governance and analytics, today formally announced ZL NoSQL DB™, the company's core processing and storage engine for massive-scale analysis of multiple data types. The NoSQL architecture is a key component of the ZL Enterprise Analytics™ (ZL EA) offering as well as the flagship ZL Unified Archive® platform (ZL UA), and allows for cross-analysis of extremely diverse data types, a task which is potentially impossible to execute in a traditional relational database environment. With ZL NoSQL DB™, businesses can better leverage today's growing volumes of enterprise content via analytics, flexibly adapting to new data types and combining People Data, Business Data, and Machine Data for valuable insights that drive business performance.
To read the full article, please visit Digital Journal.
To download a PDF version of this article, please click here.