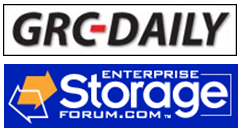 Jul 06, 2011
ZL Technologies, the leader in archiving, records management, and e-discovery software for large enterprises, has expanded its flagship product Unified Archive (UA) as a software-as-a-service solution (SaaS) through a close partnership with SunGard Availability Services. ZL UA is an integrated suite of applications that delivers solutions for e-discovery, compliance, records management and storage optimization. With ZL UA, legal teams can manage their caseload, send and track litigation hold notices, preserve and collect potentially relevant documents without IT assistance, and search through the entire corpus of ESI, cull out irrelevant documents and even review and redact responsive documents for production, all from one technology platform.
To read the full article, please visit GRC Daily, Enterprise Storage Forum.
To download a PDF version of this article, please click here.