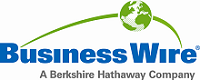 Apr 23, 2015
NEW YORK–(BUSINESS WIRE)–Viewpointe®, a leading private cloud service provider to regulated industries, today announced the extension of its partnership with ZL Technologies (ZL), a leader in unified information governance for enterprise unstructured Big Data. Under the strategic alliance agreement extension, Viewpointe and ZL will continue to jointly provide services to customers, integrating the ZL Unified Archive® (ZL UA) architecture into core components of Viewpointe's information governance platform, OnPointe®. Viewpointe and ZL have been working in partnership since 2012 providing customers with advanced analytics, records and retention management, supervision and end-to-end eDiscovery capabilities – seamlessly deployed in the cloud as a managed service through OnPointe.
To read the full article, please visit Business Wire.
To download a PDF version of this article, please click here.