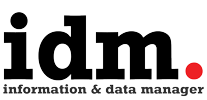 May 21, 2021
IT Decision-makers Remain Split as to Whether They are Managing this Data Compliantly
Due in large part to the global pandemic that mandated virtual collaboration, Microsoft Teams adoption has skyrocketed in recent years, with over 145 million daily users in April 2021. However, this decision was often made without fully considering how usage would affect legal and regulatory compliance.
The survey found that when considering whether to incorporate Microsoft Teams, compliance and legal professionals were two of the three least influential decision-makers.
Read the rest of the article at idm.net.