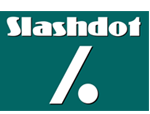 Apr 23, 2012
Database selection can be a major head-scratcher. You talk to one expert and hear: "MySQL will do everything you need, and then some." Another says, "Microsoft SQL Server is easier to administer than MySQL and at least as powerful." A third might mention the lesser-known MongoDB, pointing out its use by Disney, craigslist, Foursquare, and Intuit.
To read the full article, please visit Slashdot.
To download a PDF version of this article, please click here.