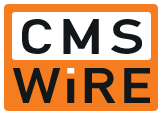 Apr 17, 2009
Sometimes it is easier to figure out why things fail, rather than trying to figure out why things succeed. Maybe because hindsight is 20/20 or because it is hard to predict where the saturation point meets the tipping point. Whatever the reason, we can't help but delve deeper into the psyche of failure in an effort to capitalize and reap success.
In today's installment of Why Things Fail, we take a closer look at the enterprise archiving and three key questions you need to ask before choosing a solution to implement.
To read the full article, please visit CMS Wire.
To download a PDF version of this article, please click here.