ZL GDPR Compliance: Leverage analytics to protect the privacy of EU citizen data
The newly announced GDPR regulation will introduce and standardize rules for data protection, control and privacy. With fines up to 20 million EUR or 4% of global annual turnover, any organization that processes the personal data of EU citizens is affected.
With GDPR going into effect in May of 2018, are you prepared?
GDPR Timeline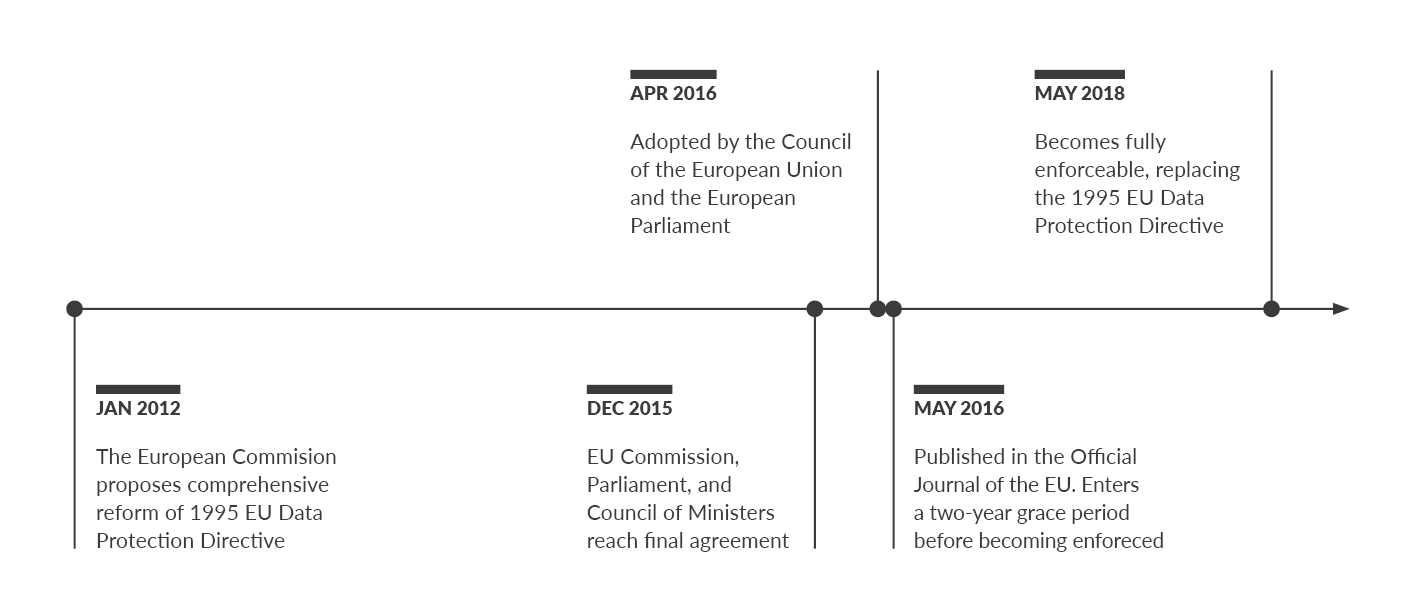 GDPR requirements:
A subject's right upon request to receive any personal data of theirs being processed
A subject's right to have their data deleted
A subject's right to have their data transferred
The deletion of personal data once it is no longer being used for its original purpose
ZL File Analysis and Management
ZL File Analysis and Management (FAM) is a powerful file management platform that helps companies meet GDPR requirements via two distinct capabilities:
Locate Personal Information: Advanced visualization capabilities show where "hotspots" of private information might be located. Metadata and content analysis then allow you to identify and tag personally identifiable information (PII) for future action.
Take Action: Once PII has been tagged organizations can delete, restrict access privileges, apply retention policies, comply with subject access requests etc.