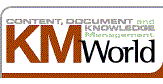 Aug 08, 2016
ZL Technologies, Inc. (ZL), a provider of unified information governance and analytics solution, is updating its ZL Unified Archive(ZL UA) platform, adding new eDiscovery functionality.
ZL UA 8.0.4 is designed to put in-house legal teams in control of the early litigation process, empowering rapid and data-driven strategic decisions during early case assessment (ECA), according to the company.
Enhanced features of the platform include sophisticated ECA and analytics within the archive, reinvented UI and visualization features, and advanced keyword negotiation tools.
Improved search infrastructure and processing provides legal teams with access to iterative keyword analytics and reporting, allowing them to fully contextualize and quantify the topics that are most likely to be relevant.
To view the original article, please visit KMWorld.
To download the PDF version, please click here.