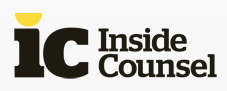 Apr 28, 2016
As the Internet of Things only grows in prominence and popularity, data from IoT will continue to increase exponentially. Soon enough, IoT will become the eDiscovery of Things.
To date, the Federal Rules of Civil procedure have generally treated all data within the enterprise as discoverable, and updates to the FRCP over time have only made that expectation more clear. As businesses expand their network of connected devices and collect more and more data, there will increasingly be an expectation that the data is discoverable.
To read the full article, please visit Inside Counsel.>
To download the pdf version, please click here.