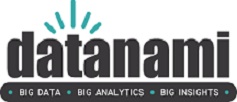 Sep 11, 2015
The problem with searching for a needle in a haystack is that the process, by nature, is inefficient. So why has it become a popular analogy for analytics efforts within the enterprise? Because today's analytics attempts – particularly for unstructured human data – are typically a mess.
To read the full article, please visit Datanami.
To download a PDF version of this article, please click here.