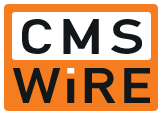 Apr 26, 2018
If data is the new oil, prices just went up, John Koetsier, a mobile economist at TUNE, a mobile marketing measurement company in Seattle, said. GDPR makes collecting data harder and more expensive, and that will have an impact on artificial intelligence. The most pain, however, will be felt by small organizations who are trying to build AI systems but who do not have huge streams of incoming first-party data. The big tech companies tend to have access to never-ending data from their own customers, making it much easier to get consent.
The effects of GDPR on AI will be two-fold. With respect to processing that has direct legal effects on the customer, such as credit applications, e-recruiting, or workplace monitoring, the GDPR will limit the usefulness of AI for these purposes, according to Lily Li, a privacy lawyer and owner of Metaverse Law, In these situations, under Article 22 and Recital 71, a business would generally need to undergo the time-consuming process of obtaining and recording explicit consent from all customers involved.
However she says, with respect to fraud prevention and breach detection, the GDPR will likely increase the usefulness of AI. "AI detection of cyber threats will likely protect the rights of customers, and serves legitimate interests as recognized in Recital 47, GDPR will spur investments in AI cybersecurity" she said.
Please visit CMS Wire to read the full article.
Click here to download the PDF version.