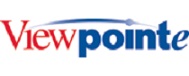 Sep 11, 2015
Viewpointe will exhibit as a solution provider and thought leader at the 2015 ARMA Live! Conference on October 5-7. The conference will take place in National Harbor, Maryland and will showcase the industry's top solutions and emerging technologies in information governance, content management, email management, archiving, eDiscovery, cloud computing and much more.
See more at: Viewpointe.
To download a PDF version of this article, please click here.