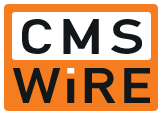 Mar 06, 2018
Survey after survey has shown that many companies — most in fact — are not ready for GDPR when it goes into effect later this year. Perhaps you're one of these companies or maybe you're just looking to jumpstart your compliance program.
For many organizations, step two will be to hire a consultant to guide your organization through this daunting process. Now it's time to focus on hiring the right consultant.
With the deadline looming, there are many people hanging out their shingle as a "GDPR expert." No doubt most of these people are legit but as always some are not. More to the point, not all of these experts are going to be the best fit for your operations. Nor will one person have all of the knowledge necessary to get your company up to speed with this complex regulation.
Please visit CMS Wire to read the full article.