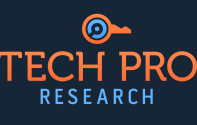 Jan 25, 2017
It's January, which means that the preceding few weeks have seen the midwinter ritual of the Cybersecurity Predictions for the Coming Year, from a wide variety of industry observers and analysts. As in the past couple of years, Tech Pro Research has collated a large number of these forecasts and assigned them to various emergent categories, in order to get an overview of the way experts see the cybersecurity landscape evolving in 2017.
To read the full article, please visit Tech Pro Research.
You can also download a PDF version of this article.