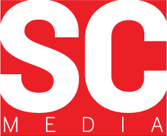 Oct 24, 2018
Apple CEO Tim Cook told attendees at the International Conference of Data Protection and Privacy Commissioners that his company is "in full support of a comprehensive federal privacy law in the United States."
Cook called the argument made by some tech companies that they could "never achieve technology's true potential" if they are "constrained by privacy regulation" as not only "just wrong," but also "destructive."
"We will never achieve technology's true potential without the full faith and confidence of the people who use it," he said, noting that legislation should be based on users having the right to access to the data companies collect and to security. "Security is foundational to trust and all other privacy rights."
Users, too, have "should know what data is collected and what data is being collected for. That's the only way for users to decide what's legitimate and what isn't. Anything less is a sham," said Cook. Legislation also should be built on the principle that organizations must minimize the collection and storage of personal information. "Companies should challenge themselves to de-identify customer data or not collect that data in the first place," he tweeted later.
"There is certainly a strong need for the U.S. to develop privacy regulations as we are lightyears behind Europe in that regard. Allowing organizations to wield our information without oversight lends itself to abuse of power, and it will catch up with us if we don't adapt to today's advanced technologies," said ZL Technologies CEO Kon Leong. "A single regulation for the entire country would ensure a level of consistency, far more practical than complying with a checkerboard of different regulations for each state."
But Leong said "the concept of a federal privacy regulation too needs to be approached with sensitivity, because if not implemented correctly there are other repercussions we face."
Oversight must be "fair and consistent to ensure there isn't a competitive advantage given to certain companies," said Leong. "Moreover, whoever oversees such a regulation would also need to be kept in check, as allowing a single power to regulate privacy is always dangerous."
Please visit SC Magazine to read the full article.
Click here to download the PDF version.