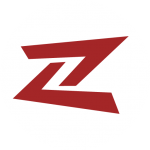 About
zl
Technology marketing strategist, obscure knowledge enthusiast, Duke fan, long-time
dabbling musician. I have a background that is as diverse as my interests, including
undergraduate focus on neuroscience and psychology, a master's in management, plus
a work/internship background in the biomedical research field and clinical trial software.
Information governance matters to me because information matters to me. Knowledge
that you can't retrieve is knowledge that you don't have. I like to focus on high-level
trends and the steadily growing business value of unstructured content.
Reader Interactions